Vince 9/25/2021
This is the place to go if you are looking for a quality used car in the Twin Cities. I spent over three months looking for the right vehicle in all the usual places online and at local dealerships with no success. I wish I had found these guys sooner. They came through with a low mileage rust free vehicle exactly what I wanted so do yourself a favor and give them a call. You won't be sorry.

Brittany Dickens 5/18/2020
Thank you to 411 Carline, especially Chris Longtin, for making the car buying process so seamless! This was my first time buying a car for myself and Chris made sure I understood the process and answered my many questions. The process from test driving, financing and finalizing the deal only took a total of hour an half! I'm loving my new car!

Duane A. 2/10/2020
Aaron & Chris did an excellent job finding me a Toyota Tacoma pick up truck,Found me a truck in less than 5 days. I came to their place and they showed me the truck and all the nice features it came with, They went thru all the paper work with me and explained in detail what forms had to be signed, DMV etc...A BIG THANKS FOR YOUR GREAT CUSTOMER SERVICE CARE. I would recommend 411Carline.com to anyone! They will treat you right!!

James 9/13/2019
I had a very good experience at 411Carline and I would recommend this company to anyone looking for a used car. They are super nice to work with and I have no complaints whatsoever. Check them out, I did and glad that I did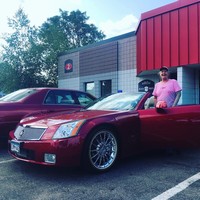 DARCELLE H 7/27/2019
Plymouth, Minnesota : 2005 Cadillac XLR. What an awesome experience from start to finish. Beautiful car exactly as described and pictured, was able to take it to Key in Edina for a review and they went nuts for it. Chris, Aaron and Rhonda are the BEST. If you are looking for car look there you can't go wrong. Purchase Date : 07/22/2019

Scott 3/4/2019
A pleasure to do buisness with. Chris and His team were very easy to work with and helped offer easy finiancing at a good rate. Very humble people that made the auto shopping very stress free and enjoyable. Would defiantly recommend 411Carline to those looking to purchase a vehicle.

Andrew W. 12/3/2018
My wife and I would like to thank Chris and his team for making our trade-in a smooth and quick experience. The Toyota 4Runner they sold us was in pristine condition and at a great price. By the looks of the other vehicles in the lot, quality is definitely a main focus here. I would definitely recommend giving these guys a call when looking for new vehicle. Thanks again!

Delaney B. 12/3/2018
I had a very good experience at Carline and would purchase another vehicle here. I was leery at first because I'd had more experience with dealerships but Aaron and Chris were very straight-forward and easy to work with. I was constantly messaging questions about the car I wanted. They always responded in a timely manner with the utmost courtesy. Thank you: I love my Saab!

Deb 9/24/2018
Am VERY happy with my car that I bought a few weeks ago at 411 Carline! Aaron and Rhonda were incredibly kind, personable and professional. Our negotiations went smoothly and they even helped me transport the car to my home a few miles away. The car runs like a charm. I found a minor cosmetic snafu on the dashboard, but my mechanics checked it out and assured me this car is in great condition and suggested how to minimize the cosmetic blemish, should I choose to do so. Thanks Aaron and Rhonda!!! Hats off to you and 411 Carline!

Susan R. 4/5/2018
A friend asked me if I knew anyone selling a good used car and of course I gave her 411CARLINE.com. In the process I realized I never left them a review. I will say that their set up is unconventional being in a sort of strip mall and having all of their cars parked in a long 4 car garage (sort of). But all of the cars are always kept indoors and I assure you they are legit. This is a family owned business, with the integrity that you thought was long gone in a used car business. We bought a 2004 Jeep Liberty from Chris and I have never regretted my decision. We love the truck and he gave us a fair price, even showing us how much he paid for the vehicle and how much the NADA price was.He provided us with the FAX report as well as the history of the vehicle's maintenance including the tune up that he had done prior to us purchasing the Jeep. He was honest, forthright, and easy to deal regarding all reasonable requests we made prior to buying the Jeep and a pleasant young man to deal with. I have and continue to recommend this place to anyone who ever asks me about needing a nice used car. We will certainly return to buy our next car/truck there, as well! PS.. The Jeep was immaculately clean and had a full tank of gas when we bought it. Just sayin'...... and no I am not personal friends nor related to any employees/owners of 411CARLINE.com

Katherine H 5/25/2017
Thanks for going through the trouble of working with a dealership in Illinois to get my car shipped here. Also a big thanks to Chris for making sure my long-loved trade-in vehicle was taken great care of and sold to a responsible individual.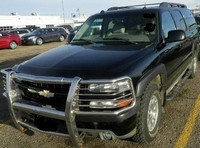 Jackie T 3/20/2017
A huge "Thank You" to Chris Longtin for making our used car buying experience the best and easiest transaction ever. He not only repeated went out of his way to work with us, he worked with us with no pressure from him to make the sale. He wanted us to get the car we wanted, and that is exactly what we did thanks to his easy going professionalism and real kindness. Chris was invested in us as his customer from the very start and he helped us from beginning to end. And again, that end was us getting the car we wanted. Kudos to you Chris and we couldn't be happier with our new ride.

Elijah R. 3/15/2017
I am a college student, so this was my first time purchasing a car on my own. Chris was a great person to do business with. He knew every detail about the car I was looking at and was very honest about his opinion with the car. He is a very trust worthy person who is trying to sell you the best car for you and your budget. I had a very good experience and would definitely buy from them again!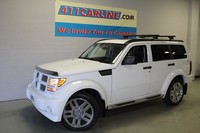 Tamara B. 10/5/2016
Thanks to Mike, Chris, and Aaron my car buying experience was not a stressful experience as it had been in the past w hours of paperwork and shopping. They were pleasant and helpful and actually made it an enjoyable experience! Thanks guys! Will be telling friends and family about this nice experience and tremendous customer service!

Bryce D 9/26/2016
Wow. The other review is really surprising! Maybe something drastically changed in last 3 years because my experience was great, and my car is awesome! It was exactly the experience I was looking for. It's a small family business and Chris, the owner's son, was very straightforward, patient, and knowledgable. I was really getting sick of checking out cars at the big companies (Luther, Lupient, Morries, etc), with fake/rude/aloof sales people going through the motions, not really listening, and trying to sell me on cars I wasn't interested in. Worst of all, they often knew less about the cars than I did! Despicable! Not my experience at 411 Carline. I am a very careful and picky buyer and Chris was very patient with me, answering all of my questions, addressing my concerns and putting no pressure on me to buy at any time. He was also very knowledgable! He was able to answer any question I had about the car (all the buttons, switches, sounds). Honestly, that's one of the main reasons I bought from 411carline. I could tell they had my best interest in mind and weren't just trying to get my money. (He even told me straight up "we just want people to get the car they want, even if it's not from us"). I test drove the car about 5 times before I bought it. I was a bit embarrassed to drive it so many times without making a decision, but I still got no pressure from Chris to buy. He let me take my time in the buying process and even encouraged me to "sleep on it" when I said "I'm pretty sure I want to buy this car...". He even said he'd call me if anyone else was interested to give me first dibs! Pretty cool. Just to make sure I wasn't getting smooth talked (because I'm always skeptical) I had the car checked by an outside mechanic. They essentially reflected everything back that Chris had told me about the car. The only thing they found was a bit of rust on the rotors. When I told Chris, he took $200 off the cost of the car. He even offered to have them replaced at a reduced price by one of his resources. I went for the $200 off and finally settled on an awesome 2005 Volvo v50. It drives like a dream and looks great. I would definitely recommend this company to anyone who is in the market for a new ride! Thanks again, Chris!

Jared N. 8/19/2016
I must say that Chris not only has provided me with customer service second to none, he has been very helpful after the sale. I would highly recommend buying used from them. This will not be my last purchase from them as they have integrity and found me what I was looking for. Great experience...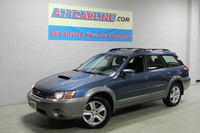 ZACH S 1/18/2016
If you are looking for an excellent used vehicle with a no pressure atmosphere, 411carline is the place for you. After months of searching for the right Subaru, I came to 411carline. Upon arrival, we were greated with a smile and friendly atmosphere. The quality of cars combined with the atmosphere is second to none. Next time I am in the market for a quality preowned vehicle, I know exactly where I will be bringing my business.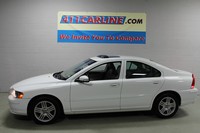 NOLAN M 1/5/2016
These guys are amazing! Super friendly group, very accommodating and sell beautiful cars. They will have my business for years to come!

Reggie B. 11/17/2015
Very professional, I had a great time socializing with Aaron. Keep doing your thing and stay social. I would tell anyone interested in an import to check out 411Carline.

Nicole L. 11/17/2015
Extremely fast online responses and personable salespeople. I enjoyed the "no-pressure" sales ethic and the super friendly staff. A++ experience!! Keep it up!! Thank you!

Tisha B. 11/17/2015
I enjoyed how knowledgeable the sales staff was about the vehicle and how a CARFAX was provided with every vehicle along with friendly service. I appreciated the small organization atmosphere which gives a personal service and not the "big-boy dealership."

JOYCE NORDIN 10/12/2015
I recently purchased a Volvo XC90 from Chris at 411 Carline. Great experience! Very informative and forthcoming with any questions that I asked with out any sales pressure. 411 carline will be my first stop the next time I need to purchase a vehicle - LOVE MY VOLVO XC90!!!! Thanks Chris!

ABBEY SONNEK 8/17/2015
I recently purchased a used Honda Cr-V from Chris and had an excellent experience! Chris was very helpful and professional, providing a comfortable environment for us. He worked with us to fit our needs and there was no pressure to buy. My car runs very well and was priced fairly. I would very much recommend 411Carline to anyone. So glad I bought my first car here! :)

SAM ERICKSON 8/15/2015
Working with Chris was awesome. He was super flexible in times to check out cars, casual and friendly, and got me set up with an awesome car. The idea of going to a major dealership seems absurd after working with a well run operation like 411Carline.

NANCY BOECKERS 8/2/2015
Bought our second car from 411carline. Not sure why you would go anywhere else. If they don't have a car you like in stock, let them know what you want and they will find it for you! So much easier than driving all over the city looking at cars!

ERIC ANDERSON 7/13/2015
Purchased a used Audi A4 from 411Carline. Great sale! Professional and reliable people. Chris was awesome to work with. Would recommend this company to anyone. Thanks 411carline.

ETHAN FRANKAMP 7/1/2015
Absolutely one of THE BEST experiences I've had with a car dealer. Smiling faces, super friendly, great attitudes, and last but not least awesome car selection! Every vehicle there looked like it just rolled out of the showroom floor. Detailed, and well maintained. Mike stopped at nothing to find me the exact car I was looking for, despite it being very specific! I would HIGHLY recommend them to anyone. :)

NANCY BOECKERS 6/18/2015
Easiest car purchase I've ever made. We gave the specs and makes of what we were looking for and they found us a car! Great quality and great price! Thanks Chris, Mike and Aaron for getting us into a car we wanted quickly and easily! We will definitely use 411Carline again!

Bruce W. Vetsch 6/10/2015
Being retired and having an accident that totaled my truck I did not know where I would get something as good as what I had? My son saw the add on the Internet for 411Carline and I thought I would call them. I made contact with Chris Longtin he was very pleasant and easy to talk to on the phone I set up an appointment to see one of his vehicles. I really liked the car he showed my wife and me and we bought it from him. Chris is very low pressure and very knowledgeable about the inventory he has. They have a nice inventory of used cars and most are in AAA condition. The car we bought was a fair deal and Chris could not have been a more honest salesman. When we discussed the car we bought he informed me of everything wrong with the vehicle and showed me the Car Fax for the past owner. 411Carline likes to purchase one owner cars that have been will cared for and the love for cars at 411 really shows. If you are looking for a used highend car give Chris or any one at 411Carline I intend to tell all my friends about them….

PETER E 4/8/2015
If you appreciate a low (no) pressure sales environment this is a great place to consider in your search. I had my eye on a particular car, made an appointment to come check it out, and was met by their friendly salesman, Chris who walked me through the process, and was completely forthright about the car, providing and talking through the car's Carfax report - he even ran a Carfax report on the car I brought to trade in no charge. Certainly satisfied and would recommend checking them out in your car search.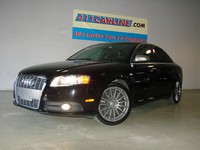 James Korpan 12/15/2014
I spent 2 months searching online ads across Canada and the United States trying to find an extra-clean 2006-2007 Audi S4 for a decent price. I rejected two cars because my third party inspection revealed problems. When I first saw Jacob's ad at 411carline it immediately stood out as an exceptionally competitive price, especially from a dealer. Jacob returned my calls promptly and offered to make the car available for a third party inspection. He was transparent and refrained from wasting my time with pressure or salesmanship . After buying the car sight-unseen, Jacob met me at the airport and took me to my immaculate new car, which I drove home to Canada that same day. The experience (and the car) exceeded my expectations and I would recommend 411carline to anyone in the market for a premium used vehicle. James Korpan Regina, Saskatchewan, Canada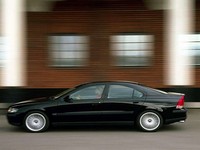 Dave & Debbie Potts 12/15/2014
Dear Jacob and Wayne, We want to thank you for the stress-free car shopping and car buying experience that you provided us. We don't particularly like the feeling of walking into a dealership, knowing the sales people are under pressure to sell, sell, sell to keep their job. It's annoying and stressful, and it takes the enjoyment out of shopping for a car. Thank you Jacob for your calm, quiet, pleasant demeanor. You made us feel welcomed without any pressure. You informed and educated us, spent a long time assisting us, then simply allowed us to walk out the door when we said there were other cars on our list we wanted to check out. Of course, our shopping only allowed us to realize that we could not find anything at the dealerships that compared in value to what you had to offer. We had not considered buying a Volvo, believing our money would only buy an old, very used vehicle. We were pleasantly surprised when Jacob presented a Volvo S80 for us to look at, beautiful inside and out, drove like a dream, and then he told us it would be in our price range. Thank you Wayne for making the purchase process simple and smooth. And thank you both for returning the license overpayment once the process was complete. You could have pocketed the money and we wouldn't have known the difference. That is integrity. That is honesty. We feel as though we have made new friends who find good cars for people and we will be happy to recommend 411Carline to our friends and family. From Dave – I enjoy driving a nice car, but I love driving my Volvo S80. I can't wait to see what Jacob will come up with for my next Volvo when I once again need a car. I do not yet have a good photo to send, but when I do, I will send you a copy. Thank you gentleman. We will stop in to say "Hello" when we're in the neighborhood. Dave and Debbie Potts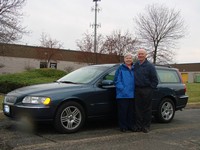 Peggy & Jim Stockwell 12/15/2014
To Whom It May Concern: This letter of recommendation is completely unsolicited and I am very happy to write about our experience buying a car from 411 Carline. My husband and I recently decided that it was time for a newer car and that our next car would be a Volvo V70 wagon. We began our journey by researching different web sites. It was that that we discovered 411carline.com. We called, then came in to meet with Wayne Palfreyman. To our great delight, Wayne was friendly, personable, extremely knowledgeable and very enthusiastic about Volvos. There was no pressured sales pitch and Wayne spent a good deal of time making sure he understood exactly what kind of car we were looking for. and answered all our questions forthrightly. We left 411 Carline feeling very good about our decision to have Wayne find us a good used Volvo. Wayne kept us informed about his progress in finding us a car and in less than 3 weeks we had a car that exceeded all our expectations! The price we paid was unbeatable. When we picked up our car it was immaculate. Wayne took the time to show us where everything was and how everything worked. He made sure we were completely satisfied before we drove off. It was a great experience buying a car from Wayne and we wouldn't hesitate to go to him again for another Volvo. We highly recommend going to 411 Carline to anyone who asks. It was the nicest experience buying a car that we've both ever had and we love driving our Volvo!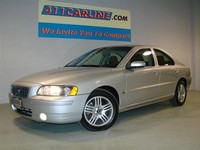 Larry Borgen 12/15/2014
As a professor in marketing at Normandale Community College in town, I am always on the lookout for superior value in my shopping purchases. Quite frankly, I have had nothing but outstanding experiences dealing with Jacob Gurevich and Wayne Palfreyman from 411carline.com I have bought three cars from them in the space of a few months and have been very satisfied with all of them. Why three cars in such a short time? My daughter actually totaled one of them and I am glad to say she survived the experience with no injury, one of the reasons I am now buying Volvos. I bought a cherry '95 850 that was later totaled. I then fell in love with a 2005 S-60 and bought that for my wife. Later I replaced the '95 850 with a '99 S-80 in great shape. While I drive a Tundra, I sneak as much time driving the Volvos as I can! I have to admit that I thought it was unusual at first going to a warehouse district to view an automobile, but I have come to recognize the savvy in Jacob Gurevich's business model. He has found a niche in the market that was underserved. By keeping overhead costs down, he is able to provide a superior value on late model quality vehicles, particularly hard to find Volvos and Lexus automobiles. I have also found that the personalized service that Jacob and Wayne provide to be honest and forthright in an industry not always known for these qualities. These felllows wish to earn your trust and establish long-term relationships. In my business dealings this is what I covet. Like most people, I prefer to work with people I like and trust. I have had enough conversation with these folks to understand that they really know their stuff and in particular, know outstanding vehicles when they see them. For those of you valued oriented consumers who don't mind buying used, this is a buying experience you will be pleased with and respect. Lawrence W. Borgen Lakeville, MN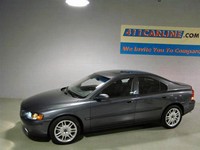 Brian Holloway 12/15/2014
What can I say about my experience about buying my Volvo from Jacob and 411Carline… Absolutely Stupendous! I was amazed at how much Jacob was willing to work with me and to take the time to find me the car I wanted and not just sell me something that he had in stock. Working with me, my budget, not putting any pressure on me to buy right away, and not trying to up-sell me on something I didn't need had me hooked from the very beginning. Not only do I love my Volvo, but I can guarantee you that my next one will be from Jacob and 411Carline too! Also, I was at Target the other day and sure enough there was another Volvo with the 411carline license frame right next to me. I tell you nothing could have looked better! Thanks again Jacob, and I can't even begin to tell you how much I truly appreciate doing business with you. Brian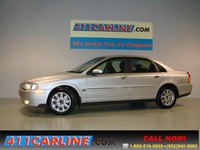 Jim Drennen 12/15/2014
Dear Jacob, Kim and I are enjoying the TWO Volvos we bought from 411Carline, even though our initial plan was to buy one car. (Mine is better!) I just love your business model; it is a stroke of marketing genius: • Offer for sale vehicles that start with high quality, such as Volvo • Offer very clean, primarily one-owner vehicles with full CARFAX history reports • Limit cars to years and models that are known to be O.K. and avoid any "dogs" • Price above trade-in but below individual buyers for a fair market price; no price dealing and playing games Believe me, at first I was skeptical of going to 411Carline, but after our visit, the beauty of what you do became apparent. Essentially, you act as a super buyer with insider knowledge to find the best cars at a good price. The last thing you want in your business model is a ton of after-the-the-sale issues. This means your interests are the same as your customer's interests: get a trouble-free great car. It is a win-win for everybody. Like I said, the business model is genius. You are going to sell a lot of nice cars to a lot of happy customers. My Best, Jim Drennen Marketing Manager

Matt Kruckerberg 12/15/2014
Wayne, Just wanted to say thanks for the great car buying experience! It was a pleasure to work with you and Jacob. You guys were very friendly and helped me get into a great S60 for the price I could afford. I am enjoying the car, it is the best handling car I have ever owned. Thanks again, Matt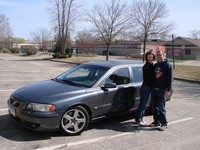 Katie & John Godmare 12/15/2014
We were the couple that purchased the V70R. I have say, we were impressed at the quality of cars you guys had in you garage. You also showed a nice variety of what Volvo has to offer given a small showroom. We were a bit skeptical at first but after our experience we would definitely purchase from you guys again. I hope you can continue to find good cars and resell them at better than big dealer prices. Thanks again, Jon, Katie, and Sydelle Godmare p.s. If you would like to use any of this message on your website as a testimonial feel free.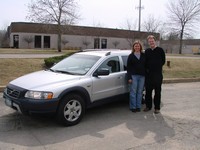 Claudia & Dr. Marcel Hungs 12/15/2014
Dear Wayne, Thank you so much for your help with buying our Volvo XC70! We love it. You are honest, fair, very responsive and an absolute pleasure to work with. We have already recommended you to family and friends. All the best, Marcel and Claudia Hungs St. Paul Sent from my iPhone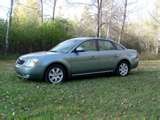 Michael & Demetrice Purvis 12/15/2014
First let me say that Jacob and Wayne are not Used Car Dealers. These guys are Professionals that offer "Service" before, during, and after the sale. My wife's car died and we were forced to get another one. A friend of mine referred us to Jacob and Wayne at 411 Carline. I know that these guys are Volvo specialist, but we decided on a domestic car, which was not a problem for them. Jacob took the time to talk with us about our likes and dislikes to decide what type of car would meet our requirements. We finally decided on a Ford 500. Jacob began to search for a car for us. He made sure that we did not buy a questionable car. He did a thorough check on the cars that we were interested in until we found the perfect one. After finding the car he made sure that we got the best price. We are delighted to recommend 411 Carline to anyone that is interested in a great car buying experience. These guys are professionals and you leave their business feeling like you have not only had a great car buying experience but that you have made some new friends in the process. Michael & Demetrice Purvis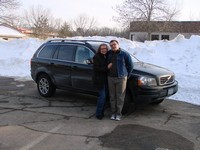 Mandy & Stephane Pannier 12/15/2014
Hey Wayne, We want to say "thank-you!" to you and Jacob for all your help in finding our new Volvo. You spent time with us, never pressuring us to go above our budget and always being welcoming to any questions or concerns. We very much appreciated working with a small organization where it didn't feel that it's only about volume and numbers. We'll be happy to mention you to any of our friends or colleagues. With kind regards, Stephane and Mandy Pannier.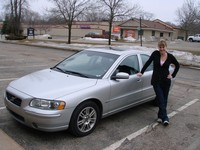 Anna Ewart 12/15/2014
"When I started my car search, I knew my price range and I was pretty sure I knew what I wanted. But I also didn't want to drive halfway across the country for a deal. Carline 411 allowed me to find what I wanted with minimal effort. I love my new Volvo S60, and shopping at Carline 411 was an all-around great experience. Wayne was very nice and very helpful, which made it easy for me to find the right car. Since I purchased the car, he's continued to be very helpful. If your looking for a nice used Volvo, look at Carline 411!"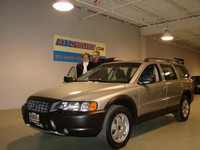 Sarah Palmer & Jonas Hansson 12/15/2014
Dear Wayne and Jacob, We wanted to thank you for the wonderful buying experience we had. We love our XC70 Volvo and we felt great about the pricing. You are fair and honest and those qualities are rare in the automotive selling world. The personal touches helped make it such a pleasure to do business with you and we're already talking about getting our next vehicle from you. In the meantime, we won't hesitate to recommend you to friends or family. Sarah & Jonas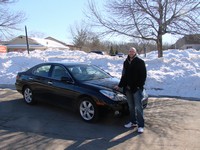 Michael Thompson 12/15/2014
Thanks Wayne! I glad to say that i am happy with my 2005 lexus es 330 that i bought from you at 411carline.com I thank you for being straight forward, honest, and friendly when it came to purchasing a new vehicle or in my case a used 2005 lexus es 330 that is down right immaculate. It is nice to know that there are people who are honest, reliable, and to the point, secondary to being non-pushy. Again thanks for the wonderful experience and car, i will be sure to send any of my family or friends your way Michael C. Thompson, Ames Iowa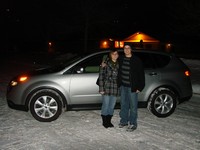 Sarah Schmit & Jon Ninas 12/15/2014
After much searching and unhappy visits to other dealerships, we found one that had it all: a personable and up front salesman, no pressure sales and a great vehicle at an even better price. Its refreshing to deal with someone like Wayne after all the hassle that comes with most car buying experiences. Getting a new vehicle should be fun and exciting, not stressful and a pain. If there is one bit of information we can share to prospective buyers, it is this: Wayne and 411 Car Line will take care of you like you are a close friend, and you will walk away with a smile on your face! -Jon Ninas & Sarah Schmit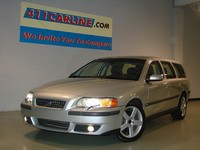 Brad Powell 12/15/2014
"I purchased my first Volvo from Wayne at 411 Carline a couple months ago. Do I love the vehicle? Absolutely. More importantly, the experience I had while working with Wayne was second to none. It's extraordinarily apparent that Wayne knows his Volvos. He did a phenomenal job going through every detail of the specific vehicle I purchased and really made me feel comfortable making the purchase. It was a pleasure to work with a firm that specializes in the type of vehicle I bought. In addition, the care and intimacy that I received from Wayne was worlds apart from what I have ever experienced when purchasing from the BIG dealerships. I'd highly recommend Wayne and 411 Carline to any one in my personal and professional network. Nice job Wayne!" Brad Powell Associate McKinley Group Inc. brad.powell@mckinleygroupinc.com Direct: 952.767.3149 601 Carlson Parkway, Suite 425 Minnetonka, Minnesota 55305 www.linkedin.com/in/bradleydpowell www.mckinleygroupinc.com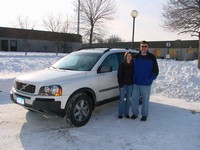 Andy & Peggy Hanson 12/15/2014
Dear Jacob and Wayne, Thank you so much for helping us find our XC90. It exceeded our expectations and is a pleasure to drive. We have received numerous comments on how great the vehicle looks and could not be more happy. Both of you gentleman acted with sincere professionalism during the whole process. Your patience and diligence were appreciated and a pleasant surprise in the world of car buying. I will definitely consider your company when I am in the market again and will be happy to refer people to 411CarLine. Kind Regards, Andy and Peggy Hanson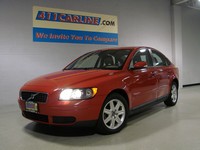 Daniel Ventura 12/15/2014
Jacob, I just wanted to write and thank you again for the incredible job you did for me. I couldn't be happier with my car. You found a car in my price range with all the features I wanted, and I had total confidence that you would only let me buy something that was a great value and that passed your high quality standards. It's also a great peace of mind to know that I can rely on you for any advice and help I might need with my vehicle in the future. I feel very lucky to have found you and will highly recommend 411Carline to anyone I know looking for a vehicle.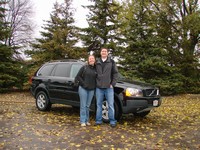 Ryan Tierney 12/15/2014
Wayne, I just wanted to thank you again for your great service in a very smooth transaction for my new Volvo XC90. After diving into all of the inventory available on the internet for weeks, you had the exact car I was looking for at a great price. I was very impressed by the excellence and integrity of the service that you provided. I wasn't sure what to expect, but I was very pleasantly surprised by the quality of your showroom and dedication to your customers. I had been stressed about my first actual vehicle purchase, and you made it very easy with a comfortable approach and atmosphere. I appreciated the honesty and valuable information you were able to pass on. Thanks again Wayne. Ryan Tierney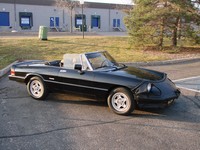 Art Mami 12/15/2014
Wayne and Jacob, I just wanted to drop you both a line to let you know that my wife and I absolutely love our new, to us, 1987 Alpha Romeo Spider Graduate. I really appreciate how you both worked closely with me to ensure that the entire transaction was discrete in order to pull off the surprise for my wife. The car was exactly as you described. As this was my first out of state car purchase, and major purchase sight unseen by me, I was a little concerned. However your attention to detail, complete disclosure and professional attitude really helped me through the process. I am 100% satisfied with our transaction and I would recommend your dealership to anyone. I also really appreciate your concern for me as a buyer and making recommendations that would help ease my concerns, as well as additional recommendations to ensure I had protection from every aspect of the transaction. Thanks again and please feel free to post this message on your site as a testimony to your business. Sincerely, Art from Pennsylvania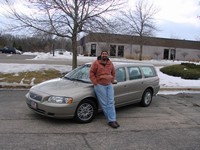 Jeff Cords 12/15/2014
In my search for a used Volvo V70 I discovered 411Carline, and what a pleasant surprise! Jacob and Wayne are truly the nicest guys in the car business. Absolutely no pressure, lots of helpful information, and genuinely down to earth - I've never had a better experience buying a car. Their prices are exceptionally fair, and for the first time in my life, I feel like I bought a car from someone who I fully intend to work with again in the future. They even helped me by arranging some repairs on my other car – I left it with them, went on vacation, and when I got back it was ready to go - who does that? These guys are the best. Period. I couldn't possibly be happier with my car buying experience. Jeff Cords Minneapolis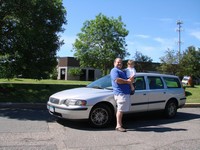 Matt & Katie Weisenberg 12/15/2014
Good morning Wayne, Thank you for providing us with a very positive car buying experience. The car has performed wonderfully and we are looking forward to many years with this vehicle. Our recent visits to dealerships were less than satisfying. The pressure to "BUY NOW!" was enormous, as was the attempt to break our stated budget. We were routinely shuffled to lesser cars and given the "for a little bit more" sales pitch. Strange thought process given current markets conditions. My wife commented that you actually listened to our needs and budgets and then went to work to find a car that would work. Well done! We already have, and will continue to recommend you without reservation. Further, we will most certainly return for our next car. Again our thanks and compliments on the way you do business. Matt, Katie, and the little footballer Jack. Matt Weisenberg Marketing Manager Roberts Automatic Products, Inc. 880 Lake Drive Chanhassen, MN 55317 mweisenberg@robertsautomatic.com www.robertsautomatic.com

Matthew, Erin, Ellie and Elise Teerink 12/15/2014
411 Carline's no nonsense and sincere approach to selling cars was a breath of fresh air! We was tired of visiting large dealerships in search of a car where we were treated like just a number, someone to get in, get out, and get on to the next sale as soon as possible. Purchasing a car requires time, time to ask questions, thoroughly look over a car, drive it, and then decide to weather or not make a commitment to that particular car. 411 Carline understood this, Wayne, our salesman, knew the car we were interested in inside and out. He was able to answer every question we asked him, as well as giving us additional information about the car. We have never before come across car salesman who were as informed and knowledgeable as those at 411carline. The care and concern that we shown for us by the people at 411carline won us over, and we will certainly come back for our next car purchase. We are not going to waste our time being treated like a number at another dealership again. 411 Carline is highly recommended! You'll need only five minutes with them to understand the difference. Matt, Erin, Ellie and Elise Teerink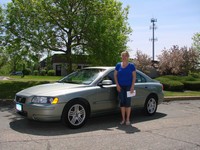 Elizabeth Gretz 12/15/2014
Wayne, you made the experience of buying a car so enjoyable that I would like to do it once a week if I could. I was so much comfortable and at ease during our business transactions that I bought my car the same day... Jacob, I Thank You very much for your superior assistance. You absolutely go above and beyond for your customers. I am thrilled with my Volvo S60. Best Regards, Elizabeth Gretz See You soon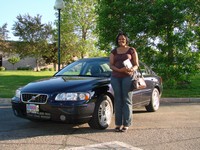 Mary Wanjiku 12/15/2014
Wayne, First and foremost, it was a great pleasure meeting you and Jacob. Next, I wanna say thank you very much for the great service!! You got me a beautiful car that I enjoy driving - alot. It's a great car in great condition just like you promised. My son and I love it. I'm grateful for your honesty and friendly service. You made things very simple for me and you even offered to pick me up at the airport. To be honest with you, I was dreading having to make such a large purchase through a stranger, but you guys were so warm and honest. I'm glad I believed you, Wayne. It truly was a great experience buying my beautiful Volvo from you. PS. If you're ever in this area, give me a holler and I'll do the same if I'm in your area. Sincerely, Mary Wanjiku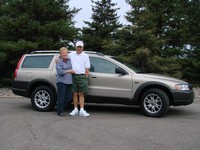 Dennis & Mary Lu Houde 12/15/2014
Dear Wayne, One Sept. morn, my husband said, Come-on , lets go look at this car i found for you, on the internet!!! Right away I started picturing , walking into a big showroom, at a car lot and being hasseled by salespeople. To my pleasant suprise, we found our "car-lot" in a very nice building- almost a private showroom, and being met by a young, engaging English chap who took the hassel out of buying and he gave us confidence in our decision. WAY TO GO WAYNE, We just love our new VOLVO.....It was a total pleasure to work with you and I'm very happy my husband found 411 Carline.Com. P.S. If computers could cook and clean....I'd be replaced.But, not the Volvo Thanks again and hope to see you again. Mary Lu and Dennis Houde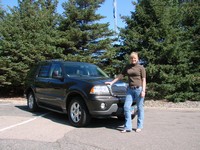 Vicki Metcalf 12/15/2014
Wayne, I want to thank you for taking such good care of me while purchasing my vehicle. You made the whole experience carefree and almost a joy to do. I enjoy driving my Lincoln Aviator and feel I made an excellent choice in choosing your company. You have a great approach on things and have the ability to make things happen smoothly. Thanks again! Sincerely, Vicki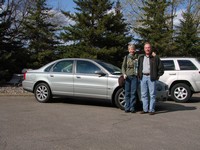 Meggan & Kevin McQuillan 12/15/2014
Hi Wayne and Jacob, I am writing to tell you how much I appreciate all the help and kindness you have given us through the process of purchasing and now owning our Volvo. As you already know I love my car. Going from a Jeep Wrangler to a Volvo S80 has been quite a "trip". I had no idea what to look for, how to know if one Volvo was better than another, I didn't even know how to use all the gadgets. You have been a constant resource for information, service, and guidance. I knew right when I met you both that I could trust that you would find us the right car, and you did - and for a price I could afford. It is wonderful to own a Volvo S80 on a Jeep Wrangler budget. Thanks so much, Meggan and Kevin McQuillan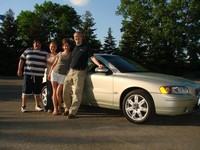 Andrew Opp 12/15/2014
Wayne, I just wanted to say thank you again for the great ease of service you offered during my purchase. I thought looking for a car was full of hassles but you made the process very easy. My Volvo is great and exactly what I was looking for I am glad that I found you! You were very knowledgeable and went through explaining everything in great detail it was a great experience! I have already and will be referring people to you in the future, including my future car purchases. Thanks again Wayne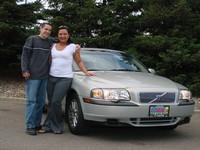 Cynthia Wright & Matthew Morency 12/15/2014
Wayne, I would just like to say thank you so much!! My fiancé and I were looking for a Volvo for me for my birthday. .We had taken a week off of work so that we could take our time looking. The pictures and info on line was almost too good to be true until we came into your office and saw the car. It was just as accurate and beautiful as the pictures said it would be. Thank you so much for making this experience easy, friendly and truthful. I know I wouldn't have gotten such great service from a dealership. I already let all my friends and family know about you guys. Thanks again, hope to work with you guys in the future!! Cynthia Wright and Matthew Morency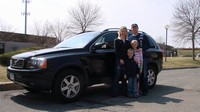 Kerry & Christopher Peterson 12/15/2014
Miracle Worker Not only did Wayne find us a fabulous car, but he also was able to arrange a great financing deal that we would not have been able to find on our own. Wayne patiently worked with us on our detailed car specifications and found exactly what we were hoping for. He knew what we were looking for and did not try to talk us into or out of any features. We are thrilled with our Volvo and feel very confident that nobody else could have beaten the price and service. We would highly recommend Wayne to anybody looking to find a premium brand car at a great price. We will definitely be back when it is time to purchase another car!! Sent from my iPhone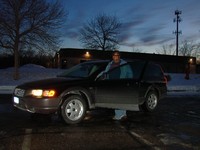 Edith Brown 12/15/2014
I love my Volvo Cross Country! I would certainly purchase another car from these guys and recommend others to do the same. Both Wayne and Jacob have a wealth of knowledge about Volvos. I emphasize this because buying from a knowledgeable and credible dealer was critical for me. They each spent an enormous amount of time with me making sure I was comfortable with the car and my decision to purchase a Volvo. I never felt rushed. My experience was both time consuming (I went back 5 times taking various friends on each visit) and enjoyable. They were extremely patient and provided excellent service. edith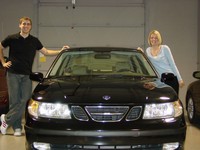 David and Sarah Peterson 12/15/2014
We wanted to thank you for making our car-buying experience such a good one! When we decided to purchase a new car we were dreading the entire process. You made it an enjoyable experience with your honesty and professionalism. The best part of all is that you didn't try to play the typical 'car salesman games' with us and for that we will definitely pass your company's name along to our friends & family! We will also be contacting you in the future as we buy new cars. A big Thank You from David and Sarah Peterson!!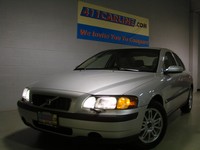 Char & Phil 12/15/2014
Dear Wayne and Jacob, Thanks so much for all of your help, both before and after our purchase from 411carline. We absolutely love our Volvo S60 and can't say enough about the first-class treatment we received at your dealership. This was by far the most enjoyable car buying experience we have ever had! Prior to visiting 411carline, we had shopped extensively for a second vehicle that would be highly reliable, fuel efficient, and fun to drive. Our search for the "right" car eventually led us to your dealership. We were initially drawn to your company by the apparent quality and competitive pricing of the vehicles advertised on your website, though we were a little skeptical as to what we would see and experience during an actual visit. When we visited your showroom, we were immediately impressed by your friendly, honest and no-hassle approach - not to mention the quality and condition of your inventory. Throughout the entire process, from initial visit to final sale, you demonstrated a genuine interest in our family and you patiently addressed all of our questions - not only in person, but also in numerous subsequent phone calls and emails. Even after our purchase, we continued to receive the same level of personal interest and commitment to service. In our estimation, you are not simply marketing vehicles, you are creating lasting relationships with your clients. We would not hesitate to do business with you in the future, and we wholeheartedly commend your dealership to anyone looking for a good car, competitive pricing, and great service. Thanks again. Phil & Char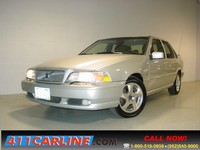 Mike Starnes 12/15/2014
Dear Jacob: My daughter recently turned 17 and wanted a car for her birthday. We set about the entirely unfamiliar task of educating ourselves as to the relative costs, values and marketplace availabilities. As long term Volvo owners naturally Volvos were high on the list of cars we would feel safe for a new driver. We found 411carline.com quite by accident in tracking down a car that it turned out had just been sold. You mentioned that you had other Volvos and in fact specialized in the brand (and Saabs). As fortune would have it a 1999 S70 GLT had just come in and it fulfilled all the wish list items for both parents and birthday girl. You were able to provide us a fantastic one-owner, low-miles vehicle for a very fair price. More importantly we were treated with a respect, concern and compassion that simply did not exist at any dealership we called. You made the process of purchasing our daughters first car easy for us and educational for her. We are very confident in the quality and condition of the vehicle and appreciate the opportunity to have gotten to know you. As a resource for any future Volvo needs you may be certain we will call you first. Sincerely, Mike Starnes Publisher Minnesota Physician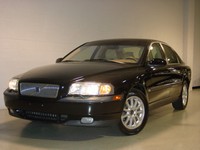 Jessica L Jackson and Pastor Tim Jackson 12/15/2014
Dear Sam and Jacob, You were an answer to prayer! After getting into a serious car accident that totaled my car, I was frustrated with the very thought of having to buy a new car. I wasn't really sure what I wanted, but I knew that I wanted a nice, reliable, safe car at a fair price without the hassle and game playing of your typical car salesman. I heard about 411 carline from a family friend at our church. The day that I went to 411 carline, I thought I was going to be at a two-day work-related training, but the first day was canceled. I was determined that I was going to find a car that day. I actually stood outside the building before going in and prayed that this would be the place. And it was. Thank you for not pressuring me in any way through the process, especially since my husband was at work and not with me. Instead, you simply helped guide me to what I needed and wanted. I love my Volvo S80 T. You made everything easy and, just like I prayed, it all happened in one day…in fact, in just a few hours! Thank you also for being there for us on the other side of the purchase with questions, assistance and connections to helpful resources. I already know where we are coming for our next vehicle – 411 carline! You guys are gems! You made our car buying experience pleasant and easy. May God bless you and your business richly! Jessica L. Jackson (and husband - Pastor Tim Jackson)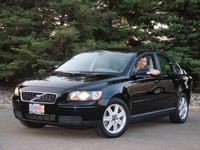 Dimitre Mollov 12/15/2014
Dear Wayne, Thanks a million! Because of your efforts, buying a car from 411 carline was a swift, safe and elegant business – just like the cars you sell! I am looking forward to working with you in the future. There is no doubt you love what you do for a living. Buying a Volvo from a Man Utd fan was an added bonus. Dimitre Mollov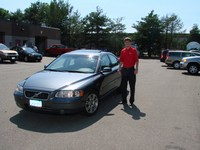 Sean Ecklin 12/15/2014
Wayne & the guys at 411carline were great to work with. They were very knowledgeable and friendly. My new Volvo is great. My clients love the comfortable ride and I love the good gas mileage. I would definitely buy from 411carline again. Sean Ecklin - Realtor - Edina Realty Thank You, Sean Ecklin About Town Home Team Edina Realty 651-308-0063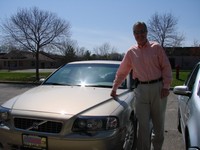 Susie & Ted Meads 12/15/2014
Dear Wayne- We love our S80 T6! Thank you so much for making the process so enjoyable. I did a lot of research and the car was priced great. It was a pleasure doing business with you. Our best regards- Susie and Ted Meads (Sent from my i-Phone, Susie)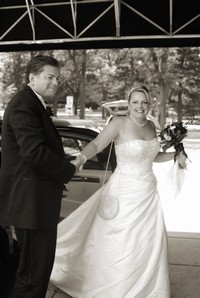 Lisa & James Lindstrom 12/15/2014
Hello Wayne, Thank-you for your candor and patience while we decided which Volvo from your pristine inventory we would choose for our pre-owned car. We did a lot of research and test driving before we decided that a Volvo would be the right choice for our new, more economical vehicle. When we searched online for options, your site came up with several reasonable options. We were comfortable with your showroom the moment we stepped inside. Thanks to Jacob as well. We love driving our new car and are confident we made the right decision. Thank-you again, Jim & Lisa Lindstrom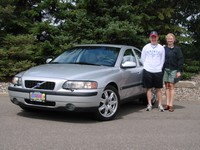 Ben & Beth Kimball 12/15/2014
Hi Wayne - Sorry this email is delayed. Thanks so much for helping us purchase our son's first car! We appreciate your expertise and "non-pushy" sales approach. Ben loves his new Volvo! Beth Kimball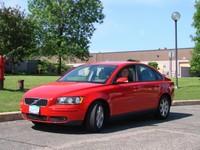 Mark & Barb Bradley 12/15/2014
"Thanks, Wayne, for a very pleasant, pressure-free buying experience!"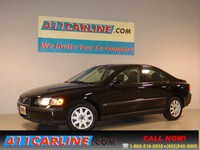 Kimberly A. Drennen 12/15/2014
Jacob Although Jim's e-mail was technically correct – we did buy two Volvos and you have a great business model. However, my car is definitely better!! He neglected to mention that you are wonderful person to deal with. I had shared with you my horrible car-buying experiences and I was very grateful that this experience was the opposite. You are a caring and honest professional. And, I think we made a good friend in the process. Thanks for 2 great cars and a great experience! Kim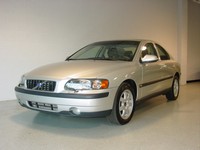 Kristina Peterson 12/15/2014
Dear Jacob, I just wanted you to know how much Don and I appreciate your help in selling our car. The experience we had when purchasing our Volvo from you was the best I ever had in buying a car. When we no longer needed the vehicle, you were gracious in offering to find a buyer for us at no extra charge to us other than expenses. Please know that we will be sure to recommend you to anyone we know that is looking to purchase a car. We will also come to you the next time we're in the market. We do have a son (whose name is also Jacob) turning 16 next year, so if he saves some money, we'll be sure to contact you to help us find him a suitable vehicle Thank you, again, for your help and for being such an honest, fair car dealer. Kristina Peterson Orono,Minnesota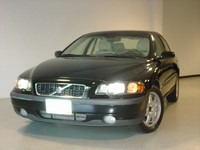 Scott and Becky Peterson 12/15/2014
Sam & Jacob, Just wanted to drop a quick line to let you know that we had the best car purchasing experience with 411carline.com. We never could have imagined car buying could be so hassle free and fun. I love my 2002 Volvo S60 AWD and occasionally (very occasionally) does Scott get to drive my car. We will definitely be back when the time comes to purchase another vehicle. We also will be recommending you and 411carline.com to all of our friends and family. Thanks again for making our buying experience so wonderful. Scott and Becky Peterson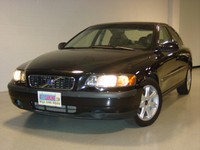 Frank Zhang 12/15/2014
Dear Jacob, Yesterday, I not only bought a car from you but also learnt a lot. For an international student, it is not an easy thing for me to adjust myself to a new environment. And during this process, I do need advices from experts. You are one of those experts who can provide guides and tips sincerely. And what's more, as a businessman, you do not put "profit" in the first place, rather, you spent a lot of time to establish and maintain very good relationships with customers. Thank you very much for your help. Frank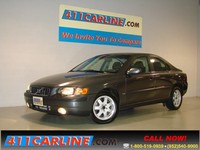 Zak Laursen 12/15/2014
Jacob made my car buying experience very enjoyable and he is much more personable and trusting than any other car salesperson that I have dealt with. His knowledge about cars and Volvo's especially, is something that amazes me every day. He put me in a car that I am incredibly proud to drive and will never get tired of. He has been there and helped with every question and difficulty that I have had. I cannot say how much I appreciate all that he has done for me and continues to do. THANKS A LOT JACOB AND 411 CARLINE!! Really appreciate everything!!!!! Zak Laursen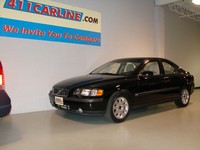 Brenda and Kevin Caspers 12/15/2014
Sam, I just love my new Volvo S60. Your Knowledge and experience helped us greatly in the purchase of this car. Thank you for making it an enjoyable experience. You were honest and professional and did not play the price game with us, we appreciate that the most. As far as we are concerned you have the best cars at the lowest prices on the market today. I have already recommended you to several people who are looking for a quality used car.Thank you again, Brenda and Kevin Caspers.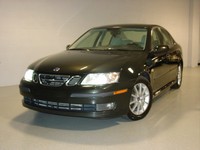 Pamela and John 12/15/2014
May 19, 2006 411 CARLINE.COM 2836 Headberg Drive Minnetonka MN 55305 Dear Guys: It has been one month since we purchased our cars through 411 Carline.Com (the A4 and the Saab 93), and I thought perhaps it was time to send you a letter. I know this may come as a shock to all of you, but the transition was "difficult" for me … and hence the new nickname of Spaz (in all honesty, that really isn't new for me … just new coming from you guys). However, it really was and has been a pleasure working with all of you. I'm sure if you served donuts and coffee, we'd stop by every weekend (or perhaps a popcorn machine?) It was also super sweet that Robin took such good care of us. We most certainly would have dehydrated if she wasn't around! And the signed Mountain Dew was our first "brush with fame". All four of you make a "quirky" team! Thanks guys! It's been a pleasure, and I look forward to future purchases! I will definitely recommend you to all my "special" friends! You're so lucky! Yours truly, Pamela, John and Braeden P.S. Braeden also loves his new car from 411. I've actually been allowed to drive it on a limited basis and only if I promise not to lick the windows!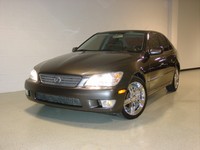 Rick and Danielle 12/15/2014
Hey, Thank you guys very much for having such great and prompt service. Danielle and I have enjoyed our experience with you and your company. You have provided much better service than we have received from many larger or chain dealers. Thanks again for taking care of this issue. Rick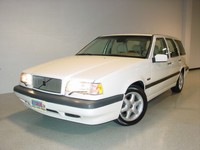 Lisa Hein 12/15/2014
Hello 411CarLine.com Jacob - I can honestly say that I had a positive experience yesterday. Purchasing a used car can be stressful, but both you and Joe were very nice to work with and accommodating. At this point I'm extremely pleased with the 97 Volvo, it's a lovely car. I also think you were very fair on the price of the 94 Volvo trade-in considering the miles. The other cars that you have in your inventory provide a positive impression of your business as well. Thank you. Sincerely Lisa Hein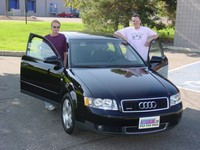 Dee and Tim Morrison 12/15/2014
Hi Sam Just want to let you know how pleased we are with the car we got from you a few weeks ago. It looks like new and has been greatly admired by the neighbors! We did our homework regarding pricing and so on and found you to be the best value. It was easier to buy from you knowing that title transfer was assured and that the car had no lein on it (not always the case with a private owner), and we appreciated that you would search out a specific car for us. We have already recommended your business to two friends and next time we are changing cars we will certainly come back to you. Thanks again for your help and advice. Dee and Tim Morrison

Arne Boberg 12/15/2014
Sam, I just can't tell how happy I have been with the 2003 S60 you found for me. Every day I look forward to the exhilaration I get driving this car. You were right about this model being much better than the 850 series, and it is well worth the extra money. I keep raving about the service you provide and over the last couple of months have sent three potential car buyers your way. Hopefully they can get their dream car too. sincerely, Arne Boberg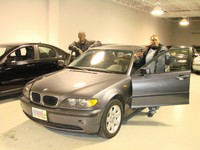 Gloria and Mark Bell 12/15/2014
"Dear Jacob and Sam. It's hard to believe that, after 17 (yup, that's seven-teen) years behind the wheel of her beloved 1990 Volvo 240 DL, Nesie's finally given her trusty 'Nellie' a long awaited semi-retirement. But, here we are about to slide into the leather seats of her new BMW 325 XI. Thanks again for your service, courtesy, advice, and, most of all, your patience in helping her find just the right car. Keep up the good work and, if you happen to still be around, we'll definitely be seeing you guys again for our next vehicle purchase...in 2024 (smile). Gloria (Nesie) and Mark Bell"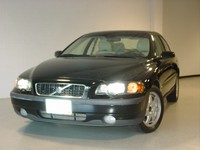 Dennis Schneck 12/15/2014
Sam and Jacob, Just wanted to drop a line and Thank you both again for the service you provided me. It certainly made car buying a more pleasurable experience and the 2003 Volvo S60 is perfect. I will certainly recommend you both to anyone I hear is interested in buying a used vehicle. I wish you both well and have a great Spring and Summer if it ever arrives!! Thank you so much Dennis Schneck Stork Twin City Testing Product Evaluation 662 Cromwell Ave. St. Paul, MN 55114 Tel : (651) 659 - 7323 e-mail dennis.schneck@stork.com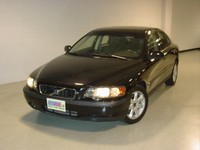 Arne B Boberg 12/15/2014
Dear 411Carline.com: My 1984 Volvo was on its last leg and needed replacement, so I spent several weeks searching the Web with only a few criteria: that the car be a pre-owned Volvo with low miles and that it have a stick shift. After having made contact with more than a dozen dealers, I was surprised by their smirky "good luck" attitude. It seemed that each time I found a car I wanted, it was in some far-off state and immediately recognized for its rarity and snatched up. There was no need for the dealers to call me if one arrived. Even if they did, I would need to somehow drive, fly or catch a ride to Timbuktu hoping that the car was decent and that my trip wasn't wasted. I felt that there must be a better way of finding and buying a car. Then one day I got a call from Sam at 411carline.com. While I don't recall ever visiting his website, somehow he got word that I was looking for a car. My low spirits were met with encouragement and only one request: for me to be patient – it could take a couple of months. He made it clear to me that that while I was under no obligation to him, he would search for a car for me. While Sam seemed like a really nice guy I was convinced that that I couldn't get something for nothing and continued my fruitless search for the next three weeks, until I got another call from him. It was good news. I don't know exactly how he did it, but he found "my car" in a very recent model year, in rare condition, and for a great price. And it had already been shipped from St. Louis to Minneapolis, where it was ready for a test drive! When I pulled into the 411Carline lot and saw the car, I knew that if it drove as great as it looked, I would be driving it home within the hour, which is exactly what happened. I just love the car and it has already turned some heads! I am convinced that if there is a particular pre-owned Volvo that you want, Sam will find it. I highly recommend the services of 411carline.com and will definitely look to them when it comes to replacing my other Volvo. Arne B. Boberg Shoreview, MN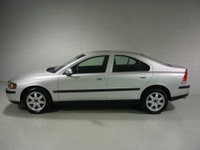 Keith Dubes 12/15/2014
Thanks Jacob, It was a great experience dealing with you and Sam. I really appreciate your eagerness to help and the ease with which the process was handled. Very straight forward and reliable service. You run a stand-up business there at 411carline.com. The trip home was good. The car drove really well. We missed the storms pretty much all the way back to Omaha except for about the last hour. It was a very comfortable and fun ride, my friend was quite impressed. I thought Minneapolis was quite nice. We really had a good time and will probably be back up there next year when the Red Sox are in town. Thanks for all of your help. Sincerely, Keith Dubes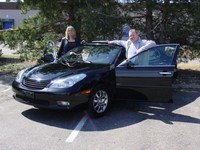 Brian and Cheryl Peters 12/15/2014
Dear Sam, Jacob and Joe: I just wanted to say thank you for all your help in finding our new cars. Cheryl loves her Honda Odyssey and I love my Lexus. Your commitment and dedication to customer service made our experience one we will not forget. I have bought many cars in my time, but never have walked away feeling the way I did when we bought from 411carline.com. You made the whole car buying experience fantastic. Please extend my thanks to the entire staff for a job well done. I plan on telling all my friends and family about 411carline.com. Brian Peters Sincerely,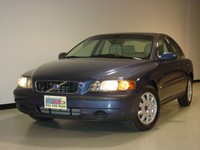 Matt Higgins 12/15/2014
This is a month overdue but I wanted to send you a note thanking you and Sam for all your help finding me my 2003 Volvo S60. I love it! I never thought buying a car would be so easy and enjoyable! I appreciate your extra help and time answering all my questions and finding me the right car. You exceeded my expectations! I also was surprised how relaxed I was during this whole process and appreciate not being pressured. I'll never shop for another vehicle from one of those "big name" dealerships again. I have no hesitation in recommending 411carline.com to anyone who is looking for a vehicle. I'll definitely be back when I have to replace my next vehicle! Thanks again and God Bless! Matt Higgins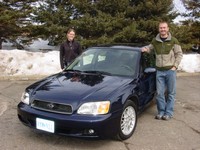 Monty and Molly Nelson 12/15/2014
Sam. I received the check from 411Carline, thanks for working with us on the amount..We really appreciate it. Once again thanks. Everyone there has been great to work with from the start and we will definately consider coming to 411 Carline when we are looking for another vehicle. By the way, we love the Subaru and have had no problems with it... Monty and Molly Nelson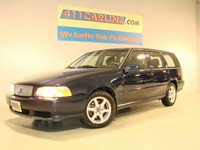 Christa Surerus-Johnson 12/15/2014
I bought a car from 411carline in September of '06. I must say this was the first positive car purchasing experience in my life. The staff was knowledgeable, friendly and conscientious. The Volvo I bought was in great shape and has been a reliable vehicle since. The advice I received regarding what vehicle would be best suited for my needs was great. You could have sold me a much more expensive car, but you decided to actually listen to what I need. The buying experience with 411carline was so great, I've recommended you to a lot of people. Now my daughter is ready for her first car. Of course, because of my positive experience with you, you'll be the people I trust with this important purchase. Thanks, guys, for being the honest, helpful and friendly crew that you are.

Brian Goodman 12/15/2014
Sam, I am writing in reference to our conversation Friday the 25th. We had spoke about the Volvo S80 and S60 and you stated that if I were to decide on a car that I wanted you could attempt to find one for me and then contact me if you had any luck. I think I have decided that that is the route I would like to take in my purchase of a car but I did have one question before making my final decision. While doing research on the Volvo there were many places where it stated that it required premium fuel. Is that only for the turbo or is that on all Volvos? Also, you stated that you would contact me once the car arrived and was still on the truck, since I live in Wisconsin I would probably have my friend in Eden Prairie stop and take some pictures. After the car gets sent off to detail and any other work, how long before it is complete and I would be able to stop in to pick it up? I am just looking for a timeframe for insurance and loan purposes. I am looking forward to doing business with you and hopefully I will soon be driving a new car. Thanks, Brian Goodman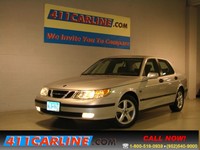 David Dubes 12/15/2014
My new car from 411carline.com is everything I thought it would be...and more. Dealing with Sam and Jacob of 411carline.com is what everyone's experience with buying a used car should be. They are very knowledgable and experienced and provide a genuine customer service. Usually, buying a car isn't a very pleasant experience, but it was with them. I highly recommend them if you are in the market for a high-quality, high-end, and dependable used car and want to be treated right. Thanks again Sam!, David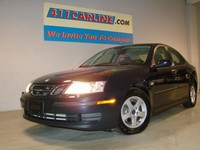 Hannah M. Meium 12/15/2014
Dear Sam- I just wanted to drop you a quick note thanking you for the great experience I had buying my car from you (2004 Saab 93). It was the first car I purchased, and you made the experience very easy and fun. The day before my college graduation and a new car to boot! Thank you for everything during the process and after – your kindness is greatly appreciated. I will definitely recommend 411 Carline to friends and family. I'm trying to convince my parents they need a new car too! Thanks again. Hannah Meium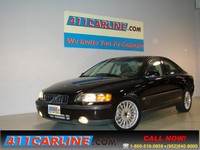 Dale Healey 12/15/2014
Hi Sam and Jacob, Just a quick not to thank you so much for your excellent service. I purchased a 2001 Volvo S60 from you about 2 weeks ago. I have to say that it was one of the best experiences I've had buying a car. You were both very friendly and helpful and allowed me the space and time I needed to make the decision without any pressure whatsoever. The car is wonderful and I feel like I was given a very fair price. I would certainly recommend 411carline to anyone in the market. Thanks again and happy holidays to you and yours, Dale Healey

CHRISTA SURERUS 12/15/2014
Sam--Thank you for helping us find the perfect car for our daughters and for helping us stay within our budget. The Volvo S40 is working out great for them. We wanted the safest car possible and knew you'd sell it to us in the best condition. You came through for us once again, on all fronts. Thank you so much for your help in finding this amazing car. You're the best! Christa

Steve Roos 12/15/2014
Hi Jacob, Just a quick note to let you know how pleasant our experience with you was and much we appreciated your approach to car sales. The fact that you not only let us, but encouraged us to take it for a drive alone and have it checked out by a mechanic before purchase indicated an explicit trust in us and lack of pressure that was both rewarding and reassuring. We are both very happy with the car even though we haven't taken the opportunity to go out for an extended drive yet. I'm sure our appreciation for it will only grow over time. Thanks very much, Steve

Ryan O'Keefe 12/15/2014
Hi Jacob, Just writing to you on behalf on what a great experience I had getting my Volvo XC90. You and Wayne made it so easy for me to help narrow down what I was looking for, and then find it for me with in a couple weeks. There was no pressure at all, and you were able to find me exactly what I was looking for. I look forward to be able to refer 411carline for the way they do business and work. Thanks!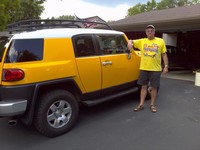 Rick Danielson 12/15/2014
Just wanted to comment on the purchase of my Toyota FJ Cruiser last June. Since my purchase I've added 5000 miles to the odometer, including my trip home to Florida. The car runs and looks as good as the day I bought it. The best part of my buying experience was the 411Carline business model itself, and of course Jacob and Wayne. The vehicle I bought was in fact my dream car. It had all the options I needed as well as some I never expected to get for the price I paid. The financing was easy and the lowest interest rate I've ever had. Here in Florida, many people come up to me just to look at the bright yellow SUV. Most think its brand new. What a car! Thanks Jacob and Wayne. I know my next new ( used ) car will come from 411Carline as I believe this is the best way to purchase an automobile. I got the expertise of knowledgeable car people as well as the price of private party purchasing. Thanks again, Rick Danielson Ocala, Florida